Beauty Treatments
Here is a list of some of the treatments available at The Beauty Studio. If you require a treatment that is not listed here, just ask! For more details, please see my current online price list.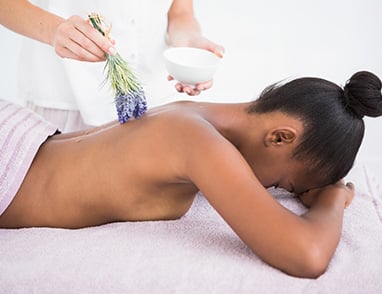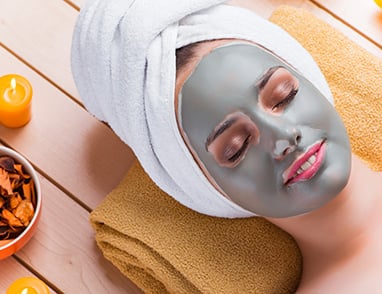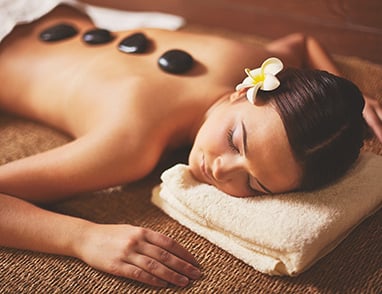 ---
Eye Treatments
Enhance the sparkle of your eyes with one of these eye stopping treatments.
Eyebrow shape

Eyebrow tint

Eyebrow shape and tint

Eyelash tint

Eyelash and brow tint

HD Brows (HIGH DEFINITION)

Henna brows

LVL Eyelash lifting with (silicone shields)
LVL Eyelash lifting and tint

Party eyelashes

Lash perfect Semi-permanent classic style

Microblading
Make Overs
For your special day ❤️

Wedding make-over (Including trial)

Natural Nail Care
Sweet treats for the hands and feet.
Express manicure

Express pedicure

Express mani and pedi

Spa pedicure
Nail Extensions and Maintenence
Create gorgeous nails for the hands and feet.
The Gel Bottle (BIAB)

Natural overlay and Extensions




Soak off and manicure

Nail repairs

The Gel bottle BIAB

Gel bottle Natural overlays

Gel bottle Extensions

Acrylic: Natural, Pink and White, Coloured or Glitter
Holistic Therapies
These
treatments will help you relax relax relax and relax you.
Reflexology
A treatment which deals with the principle that there are reflex areas in the hands and feet which correspond to all glands, organs and other parts of the body. It helps the body to maintain and repair itself to good health.
Aromatherapy Massage
Aromatherapy is a relaxing mind, body and soul lymphatic drainage massage, blending the purest of essential oils to massage your senses.
Hot stone Aromatherapy Massage
This luxury therapy relaxes the body like no other. Hot stones and a choice of aromatic oils are used to massage the muscles allowing you to float into a sense of deep relaxation.
Hopi Ear candling
An old ancient method of removing wax from your ears. It also Clears the nose and sinus areas after a cold or flu or you can just try this treament to relax you.
Waxing Treatments
This quick and effective roller method gives you the freedom from unwanted hair for up to 4 to 6 weeks.
Full leg

3/4 leg

1/2 leg, bikini and underarm

1/2 leg

Full arm

Forearms

Under arm

Brazillian

Bikini

Eyebrow

Chin

Lip
Facial Treatments
Elemis and Matis skin care products are of the finest quality. Using only the purest of plant extracts and essential oils to bring about the best results to your skin type and condition.
Mini Facial
The Mini facial is one of the most popular facials, as it suits all skin types, ages and pampers you purrfectly. This facial will leave your skin cleansed, satin smooth and relaxed.
Aromatherapy Facial
These are designed to deeply cleanse, gently exfoliate, hydrate and nourish your skin. An aromatherapy facial massage is then followed by a soothing face mask which will leave your skin feeling super soft and glowing.
Matis Galvanic and High frequency treatment
Luxurious electro-therapy treatments designed to effectively deeply cleanse, improve skin tone and texture. Whatever your skin type or condition these treatments will rebalance and revive your skin back to radiance again.
Matis Nonsurgical face and eye lift facial
This treatment strengthens and tones facial muscles. It will also reduce fine lines and puffiness around the eyes.
Matis SK4 Hydra facial
This treatment is a 4 in 1 treatment that will cleanse, smooth out fine lines, lift facial muscles, soothe and moisturise your skin leaving your face looking good.
Matis SK5 Hydra facial
A new 5 in 1 facial that offers a combination of ultra sonic, micro current, galvanic therapy red light treatment and 02 oxygen infusion, it will smooth, lift, brighten, boost and purify the skin, depending on your skin tone, texture and complexion needs.
Dermaplaning
Dermaplaning is a safe and pain free facial procedure. Its an intense but gentle exfoliation treatment of the skin with a difference, using a specialist scalpel with a butter blade, this will completeley and flawlessly remove the top layer of dead skin cells and also the fine vellus hair on the face known as (peach fuzz).

Dermaplaning pro facial
Luxury Demaplaining pro facial
Oilaplane pro facial: clients with extra dry skin, excema, rosacea.
Skin peels
Peel and reveal beautiful skin
These superficial skin peels are pain free exfoliating and dissolving the outer most layer of the skin, leaving the skin freshly renewed and super refreshed.
Enzyme peel: papaya enzymes to hydrate, soothe the skin and is suitable for dry normal combination skin
Glycolic 10% peel: anti-bacterial properties and is suitable for oily skin
lactic acid 10% peel: suitable dry sensitive skin
salicylic acid 2% peel: suitable for acne blemished skin
Plasmaportation
Is plasma energy in the form of short pulses from the plasma pen which comes through the fractional and permeating tips that are attached to the plasma pen.
These tips are specifically designed for advance skin rejuvenation when applied to the skin.
The fractional tip creates a thermal stimulation of fibroblasts within the top layers of the skin in preparation for the next stage with the permeating tip which allows therapeutic substances to be diffused into dermal layers of the skin, enhancing the dermal density of Collagen and elastin through this stimulation of the fibroblast cells, which overall strengthens, repairs and plumps out the skin, resulting in brighter tighter healthier looking skin.
Active substances serums such as hyaluronic acid, vitamin c or other serums or antioxidants are pushed deep with the layers of the skin without the need for traditional boosters or injections.
Treatment Benefits
Brightens, refreshes and enhances diffusion of active ingredients for optimum skin rejuvenation
Reduction in hyperpigmentation, melasma and photoaging skin
Dramatically increases Fibroblast stimulation
No downtime
No anaesthetic
Improves appearance of aging skin Reducing fine lines and wrinkles
Super charges the healing process post plasma pen treatments
Perfect alternative to the Plasmapen treatment
Pampering Delights
Pampering delight
A pampering delight that wil relax you from head to toe and at the same time will soothe your soul.
Pampering Delight: Aromatherapy facial, Aromathearpy back, neck and shoulder massage and a head massage
Holiday Packages
Essential holiday package
A holiday package that is designed to make your holiday complete. Dont go on holiday without one!
Essential holday package: Half leg, underarm, bikini, eyebrow wax and tint and eyelash tint.
Tanning Treatments
Sudo or St tropez tanning treatment
Be the belle of the beach... be bronzed from head to toe and let your sunkissed skin glow.
A natural healthy glow can be yours in just 10 minutes
For more information on any of these treatments go to my main pricelist
All the treatments listed above are available september 2020