Advanced Facial Treatments
Dermaplanepro facial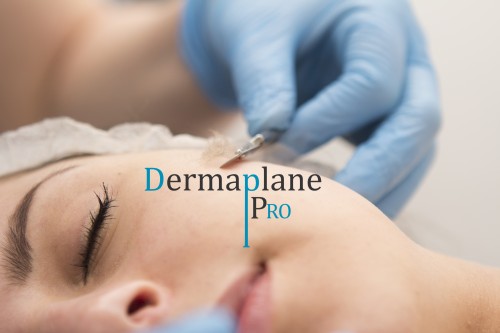 Dermaplane pro UK qualified
I trained with Nicola Russell from skin geek. She is the only trainer that is certified and approved in the UK to train people in the Dermaplane pro facial. They have their own specific skin care preparation products and the sterile blades that I trained with are also unique to this company too, they cannot be copied or sold to anyone other than a dermaplane pro professional.
I am a fully qualified, fully insured and the room that I practice in is fully licensed.
Dermaplaning
What is Dermaplaning?
Demaplaning is a safe and pain free facial procedure.
Its an intense but gentle exfoliation treatment of the skin with a difference, using a specialist scalpel with a butter blade, this will completely and flawlessly remove the top layer of dead skin cells (The stratum corneum layer ) that make the face look dull and tired looking. It will also remove the fine vellus hair on the face known as "peach fuzz"
What are the benefits of dermaplaning ?
Softer, smoother &more youthful complexion
Reduces fine lines and wrinkles
Increased skin absorption of topical skin products
Flawless make up application.
Does it hurt?
No, not at all .
Skin peels
Peel and reveal beautiful skin
These superficial skin peels are pain free exfoliating and dissolving the most outer layer of the skin, leaving the skin freshly renewed and super refreshed.
Enzyme peel for dry /normal skin types
Glycolic 10% peel for blemished / acne skin types